Tuesday, August 18, 2015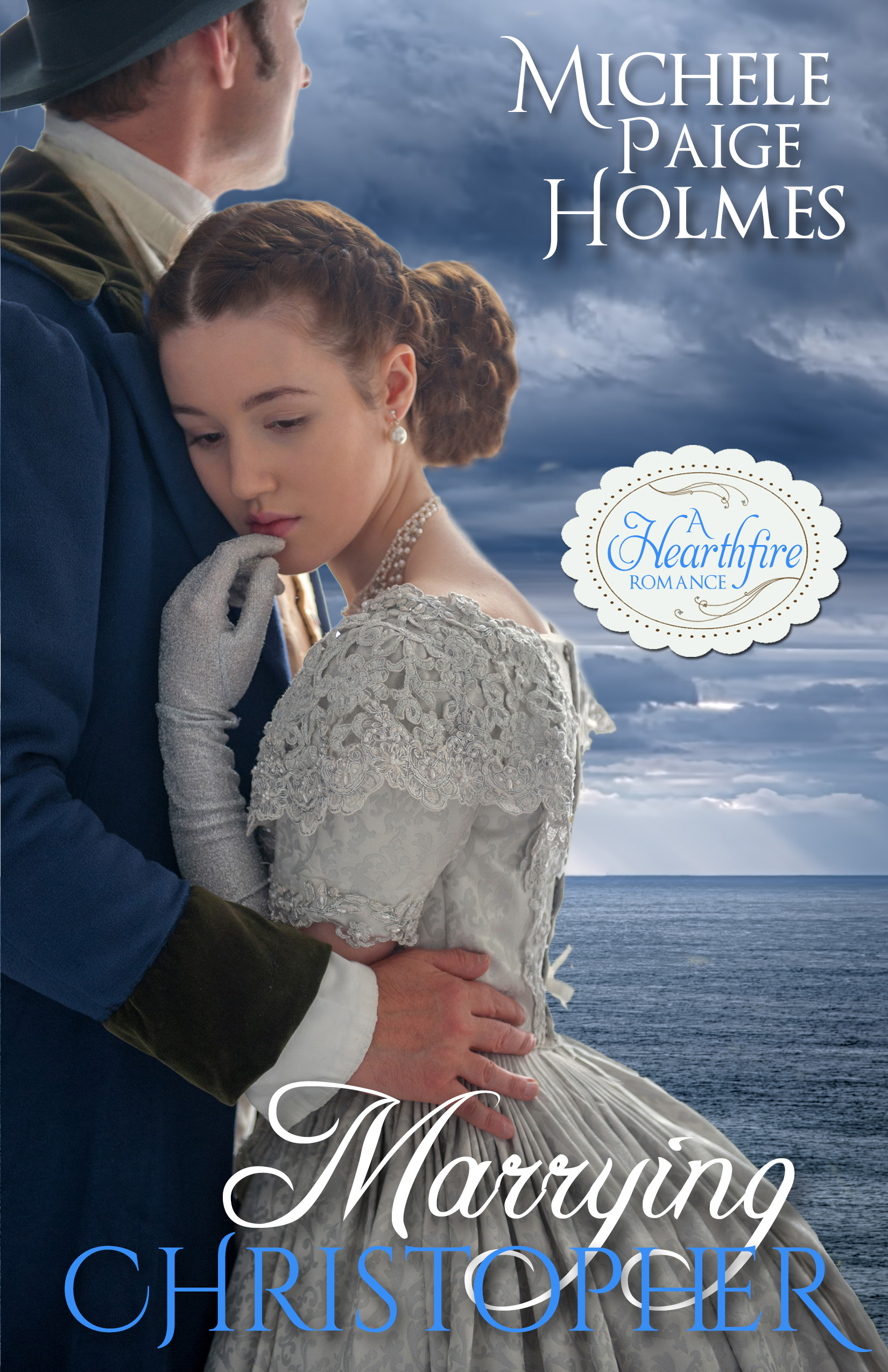 From Amazon Top 100 Regency Romance author, Michele Paige Holmes, comes MARRYING CHRISTOPHER, a regency romance from the Hearthfire Romance series.
Having seen both his sisters Grace and Helen happily married, Christopher Thatcher is free to pursue his dream of life in America. With adventure in his heart and mind, he boards one of the first steamships set to cross the Atlantic in the record breaking time of only twenty-five days. Within the first two of those, his resolve—to avoid women and the complications they often bring to a man's life—falters when he meets Marsali Abbott, a young woman with a past even more troubling than his own. Whether from years of habit protecting his sisters, or simply because he feels drawn to Marsali, Christopher chooses to help her and becomes her friend. As the truth about what awaits Marsali in America becomes evident, he is faced with a more difficult choice, one that will impact their lives far beyond four weeks together at sea.
Other Hearthfire Romances:
Saving Grace
Loving Helen
Barnes & Noble
*
Amazon
*
iTunes
*
Goodreads
*
Kobo
My Review:
This has been one of my favorite historical romance series. I love these siblings and have anxiously awaited Christopher's story. It was worth the wait - romantic, suspenseful, and fun. Marsali was full of spunk and positive attitude. I'd recommend you read the entire series.