Tuesday, August 9, 2016
I'm so thrilled to share the new Echo Ridge Anthology with you,
Kisses Between the Lines
. This is a set of five novellas that intertwine within the fictional town of Echo Ridge, New York. This is the second installment in the series, but is a complete stand-alone. I hope you enjoy it!
​
Amazon * Goodreads
*Enter below to win a $25 Gift Card
Welcome to Echo Ridge, New York where romance finds its way into the hearts and lives of the people who walk the streets of the close-knit community.
In these five novellas, readers will experience the power a book has to change a life, make dreams come true, and bring two hearts together as the characters work to fill the classic section of the library. Filled with charm, wit, secrets, and hope, each story is a sweet romance with a promise to keep you turning pages into the night. We hope you enjoy this book and the kisses between the lines.
The Kiss Thief
by Rachelle J. Christensen
As the head librarian of the Echo Ridge Library, Britta Klein thrives on order and categorization. Unfortunately, the old church-turned-library is in desperate need of a renovation. The Harvest Hurrah fundraiser seems to be the answer, but plans keep going awry. With help from Milo Geissler, accomplished musician, piano tuner, and kiss thief, each catastrophe is narrowly avoided. Britta's heart refuses to be swayed by his help, personal attention, or his irresistible dimpled smile. When Milo goes to great lengths to help Britta find a key classic book, she begins to wonder if there is more to life than books and order. Can she allow this man who speaks the language of music to tune her heart to a new song?
The Lion, The Witch, & The Library
by Lucy McConnell
Jennifer Solomon's birthday wish is for the one thing she's been too shy to go after: Kirke Staples, Echo Ridge's resident playwright, an avid mountain biker, and her best friend. Friend, as in don't kiss, don't covet, and don't under any circumstances fall in love with the man. But it's too late—she's already fallen in love. Hoping for a birthday kiss that will change everything, she arranges an "accidental" meeting with the

handsomest man on the library board. Her carefully laid plans are thrown off track when the beautiful Bay Barington sweeps into town and casts a spell over Kirke. In her efforts to win Kirke's heart, Jennifer is forced to take a look at her inner self and decide what type of woman she wants to be, a lion or witch.
The Last of the Gentlemen
by Cami Checketts
Despite the hardships she's faced, Emma Turner, is determined to make a good life for her three children. Working nights and struggling through life doesn't leave much time for romance, which is just fine as far as Emma is concerned. But when her son's good-looking lacrosse coach takes an interest in her children, Emma has to fight off the smolder in her stomach and banish her daydreams. This school-girl crush needs to end before she embarrasses her son and herself. If only she could tell that to her heart.
Much Ado About a Kiss
by Heather Tullis
Fay's life is just fine, thank you. Running the café she'd practically been raised in: Check. Her artwork in a gallery: Check. Volunteering on the library board: Check. The one thing she doesn't need right now is a guy in her life—especially her brother's irritating best friend from high school, so when the two men announce that they are moving home to start a ski and mountain bike shop in town, she isn't pleased. If only she could completely forget that one kiss she and Austin shared in high school, and the way it made her heart flutter when she thought about it. Why does he have to upset her just-fine world? Not this time. Not if she can help it. But can she?
Pride & Persuasion
by Connie E. Sokol
Lindy Marchant has left heartbreak and downtown L.A. to help her cousin kickstart an antique shop in sleepy Echo Ridge. That is, until she's roped into the library fundraiser to become an assistant for Armand D. Beaumont, the French bestselling detective writer. The two have met before, and Lindy hasn't forgotten the disastrous outcome. Now Armand's celebrity quirks threaten to upset her life yet again. Or, is there a deeper reason for his unpredictable choices? While Armand inadvertently assists Lindy with the shop, she uncovers his painful truth and an inconvenient growing attraction. As Lindy's L.A. past catches up with her, decisions must be made. Can Armand let go of his pride and face his fears? And can Lindy be persuaded to take the untried road, even together?
"Kisses Between the Lines is the perfect book to get lost in on a cool autumn night. It's full of toe curling kisses and sigh worthy moments. If you enjoy sweet romance then do yourself a favor and pick up this latest edition in the Echo Ridge Anthologies."
Jennifer Peel - Award Winning and Bestselling Author of the Women of Merryton Series.
a Rafflecopter giveaway
Monday, August 8, 2016
I hope you're all having a fabulous summer! We've loved our adventures to Colorado, Illinois, and Idaho, but most of all just relaxing at home together. It was so much fun to write a book set in the Caribbean, one of my favorite places on earth where it's always summertime.
Just in time for the Summer Olympics, bestselling sweet romance author, Cami Checketts, brings you a new Destination Billionaire Romance.
Superstar runner Zack Tyndale was the easy favorite to win gold in the Olympic Games, but a stupid decision shatters his dreams the night before the big race. Unable to face his shame, he escapes to the Caribbean and a life of blissful solitude ... until Madeline Panetto crash lands on his pristine private beach, trying to outrun a gang of pirates with nothing but a fancy evening gown and a flash drive hidden in her bra. Zack finds himself sucked into Maddy's world of mutiny and murder.
Madeline might find refuge from the pirates, but Zach is battling pirates of his own. When sparks fly between them, they're forced to look to their hearts for the answers and that could be more frightening than facing a mutinous crew.
Can these two find refuge from the pirates and with each other?
Find Caribbean Rescue - Amazon * Goodreads
*Enter below to win a $50 gift card and a copy of
The Independent One: A Billionaire Bride Pact Romance
Excerpt of
Caribbean Rescue
:
A few steps from the French doors he heard the high whine of a motor. Zack whipped around and searched the ocean beyond. There were no lights, but the motor sound was unmistakable. What kind of an idiot would be out on the water with no lights on and in what sounded like a small boat?
Zack raced past his pool and gardens, and took the steps to the beach two at a time. He could just make out a small boat, hurtling through the water. He didn't even have time to be angry someone was invading his sanctuary as he saw the angle they were coming at. "No, not that way!" he yelled, though they couldn't possibly hear him.
Zack sprinted through the sand and onto his dock. He kept one eye on the boat as he ran the length of the dock, waving his arms and yelling, "Turn! Turn!" Large boulders and a former shipwreck resided just under the water, exactly where that boat was heading. Any other angle into the harbor was deep and safe to take even in his yacht, but this idiot was coming straight for the shallow waters of the dock instead. Why weren't they slowing even though they were within a hundred feet of the dock?
"Stop!" he screamed. "Turn!"
The sickening crunch was louder than the howling wind and rain. The rear of the boat flung into the air, and the lone passenger flew forward then disappeared into the water. Zack dove off the dock, surfacing quickly, and using strong strokes to cross the distance. Water from the uneven waves splashed into his face, making it hard to see. The person bobbed up out of the water and started swimming his direction. That was a relief. From the hair streaming around her, he assumed it was a woman.
They came within a few feet of each other and Zack slowed and treaded water. "Are you okay?"
"I-I think so."
"Can you make it to the dock?" His lights reflecting from the beach showed a mop of dark hair and a beautiful face.
In answer, she started slowly swimming that direction, but she hadn't gone four strokes before she swayed and rolled over onto her back. That's when Zack noticed the cut on her head. The water turned the blood a watery pink. She'd definitely hit her head on one of the rocks or maybe the old shipwreck.
"You're not okay."
"I can make it." She started to kick. A wave rolled over her face and she jerked up, coughing and spluttering, but bravely kept trying to stay afloat, beating at the water with her arms and legs.
She was tough and not a complainer. Nice.
"I've got you." Zack looped his arm under her armpit and over her chest and tugged her back to the dock. She had a small build, but her clothes must've been waterlogged because she seemed to weigh a ton. Zack was in shape, but he tired quickly. Finally, they made it to the dock and the woman clung to the edge. Zack grabbed hold and heaved himself out of the water then helped lift her up. She collapsed onto her back and released a loud breath. "Oh, thank you, I thought it was time to reacquaint myself with Saint Peter."
"Saint Peter?" She'd hit her head hard or she was crazy. He looked over her fancy, waterlogged dress and the diamonds sparkling at her throat. She'd been out in the ocean like that, without a lifejacket? Crazy it might be, or with quite a good story to tell.
"You know—the angel at the pearly gates."
Zack let out a surprised laugh. "Glad you put that off for a little while."
"Me too." She sat up and touched the small gash in her head. Blood trickled between her fingertips. "Ouch."
"I bet." Zack pushed his way to his feet and offered her a hand. The wind whipped his wet t-shirt around him. He was glad he shaved his head and didn't have hair whipping in his face like she did. "Let's get you up to the house and cleaned up."
She placed her hand in his, but wavered as he helped her up. Zack wrapped his other arm around her waist and lifted her onto her feet. She swayed.
"Can you walk?"
Her eyes filled with stubborn pride. "Of course I can walk."
She pulled away from him, took one step, teetered off the dock, and splashed back into the water.
"Oh, boy." Zack shook his head. He hadn't smelled alcohol on her breath, but that had to be the explanation. Fancy dress, alone on a boat in the ocean at night. He'd have to help her tonight then load her onto his yacht tomorrow and get her to Belize. If she had any money it was probably sunk with her little boat. He'd get her to where she needed to go and be done with this mess. Oddly enough, he didn't mind the excitement. It was a good contrast to his normally sedate lifestyle.
She came up to the surface sputtering and flailing. Zack knelt down, put his hands under her armpits, and hefted her back onto the dock. He stood slowly, supporting both of them then swung her off her feet and into his arms. Despite himself, he noticed how nicely she fit against him. It had been a long while since he'd been around an attractive, unrelated woman. "Shall we try this again?"
"Good plan." Her voice rumbled against his chest and he kind of liked it. "I must've thumped my head harder than I thought."
"Or something," he muttered.
Her head whipped up. Brown eyes full of fire. "I'm not drunk, if that's what you're thinking, I'm…" She quickly looked down again, not meeting his gaze.
"You're…" he encouraged. He'd like to hear her story and he did believe her that she wasn't drunk. Her speech was too lucid and her breath smelled too clean.
"I can't. I don't know who to trust." She grabbed onto his arm. "Oh, holy monkey balls!"
Zack jerked in surprise and almost dropped her as she squirmed in his arms. "What are you doing now? You want to fall in the water again?" They'd reached the end of the dock, but she could still fall in the shallow water.
"I've got to find something. Please. Can you help me look in the water? Back where my boat is?" Her eyes were wide and frantic.
"Right now?" Zack gestured to the waves building as the storm increased in intensity. "No! You're hurt. It's dark. And there's a storm." His four-year-old niece had more common sense than this woman, and Chalise hadn't spoken a word in two years.
The woman deflated and burrowed herself into his arms. Zack liked this quite a bit better than her struggling. He tightened his hold on her. Hmm, her shape was really… shapely.
a Rafflecopter giveaway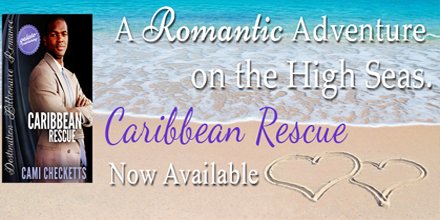 Friday, August 5, 2016
When Lucy Pickett arrives at Blackwell Manor to tend to her ailing cousin, Kate, she finds more than she bargained for. A restless ghost roams the hallways, werewolves have been reported in the area, and vampires lurk across the Scottish border.
Lord Miles himself is clearly hiding a secret. He is brash and inhospitable and does not take kindly to visitors—even one as smart and attractive as Miss Pickett. He is unsettled by the mysterious deaths of his new wife, Clara, and his sister, Marie. Could Miles himself be to blame for the deaths?
Working together, Miles and Lucy attempt to restore peace to Blackwell Manor. But can Lucy solve the mystery of Miles? Can she love the man—beast and all?
Find Beauty and the Clockwork Beast
Amazon
*
Barnes & Noble
*
Goodreads
*
Deseret Book
My Review:
I love all of Nancy Campbell Allen's books so I was thrilled when Deseret Book asked me to review this one. I have to admit, I didn't read the description and had absolutely no clue that it was steampunk, not a genre I normally enjoy. It took me a few chapters to fall in love with the book and the characters, but fall in love I did. I absolutely devoured the book and am hoping there will be more stories in the series, starting with Lucy's brother please.